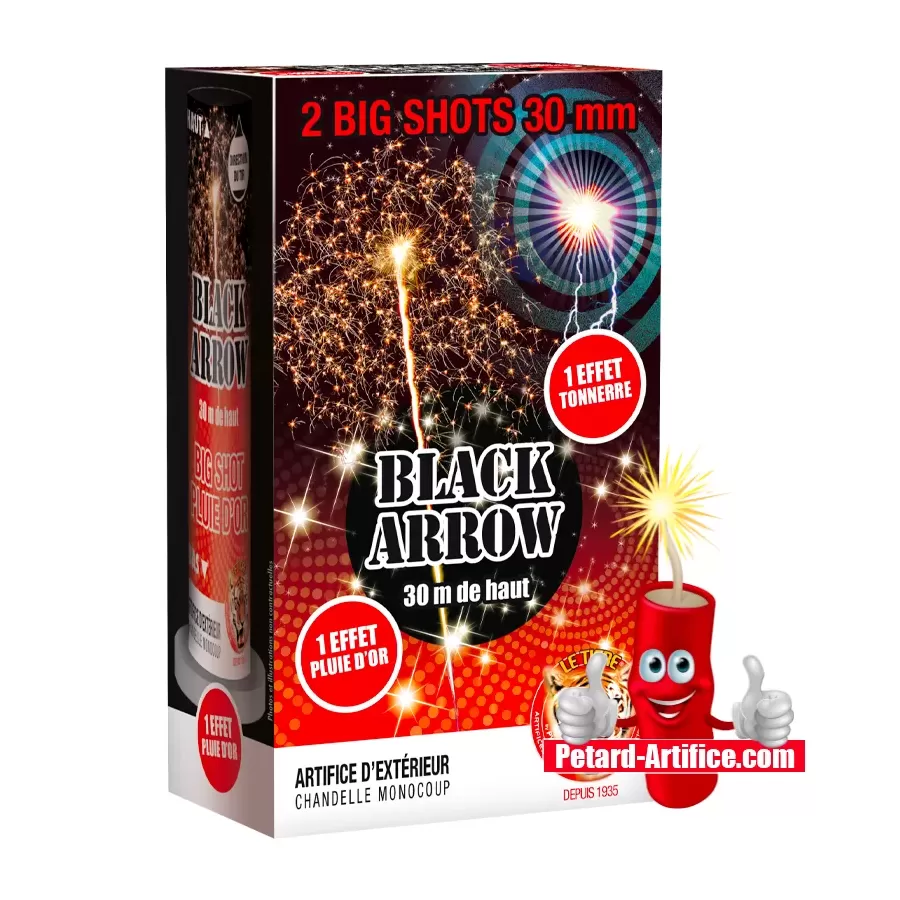 firecrackers - Bison 0
The Bison 0 is a firecracker from the Le Tigre brand, a well-known brand in the world of pyrotechnics. The Le Tigre Bison 0 is a Flash composition firecracker, meaning it has a rapid combustion. Strong in explosive power, the powder it contains produces a detonation with a sound similar to a small explosion with each explosion.
Garanties sécurité
Préparation sous 24 heures
Satisfait ou Remboursé 15 jours
Bison 0 Firecracker - Le Tigre
An explosion of joy. Admit it, no matter your age, you always find the effect of a firecracker amusing, especially when it comes to a party. Lots of noise and laughter with a cheap firework, a pleasure that can't be refused. The little brother of the famous and essential Bison 1 firecracker, Le Tigre Bison 0 is a classic that has proven itself all over the world.
The Bison 0 firecracker is very loud.
Looking to liven up the party with cheap and super powerful fuse firecrackers? The Bison 0 firecrackers are the right choice to make. They allow you to make harmless jokes without too much scaring the people present. You can use them safely, they are perfectly compliant with current standards. The small explosive charge of this quality firework is mainly made up of a flash powder known for the speed of its combustion. Trust the experience of the company that produces one of the most famous pyrotechnic brands in Europe: Le Tigre.
Small and unobtrusive firecrackers, but highly effective! The use of this outdoor firework is simple and safe. Light the fuse of your Bison 0 firecracker and wait for the jumps and laughs. A good-natured atmosphere that will amuse everyone, even the grumpiest. You will surely appreciate the effect of this joyful noise and light up other firecrackers. Join the millions of people who have used and loved this festive accessory. You can treat yourself to good times by stocking up on fun firecrackers at a low price.
Order your stock of Bisons 0 quickly on the best online firework sales site and get ready to party.
.
Safety instructions for the Le Tigre Bison 0 firecracker
Follow the instructions on the package of the Le Tigre Bison 0 firecracker. All firecrackers offered for sale on Petard-Artifice.com comply with CE standards. Please respect a safety distance of 8 meters between the place of the explosion and you. Do not use firecrackers near flammable materials.
Data sheet
Catégorie :

F2

Matière active :

0,9 gramme

Paquet de :

8 pétards

Vente interdite :

- de 18 ans

Length

6,4 cm

Diameter

1,3 cm
10 other products in the same category: