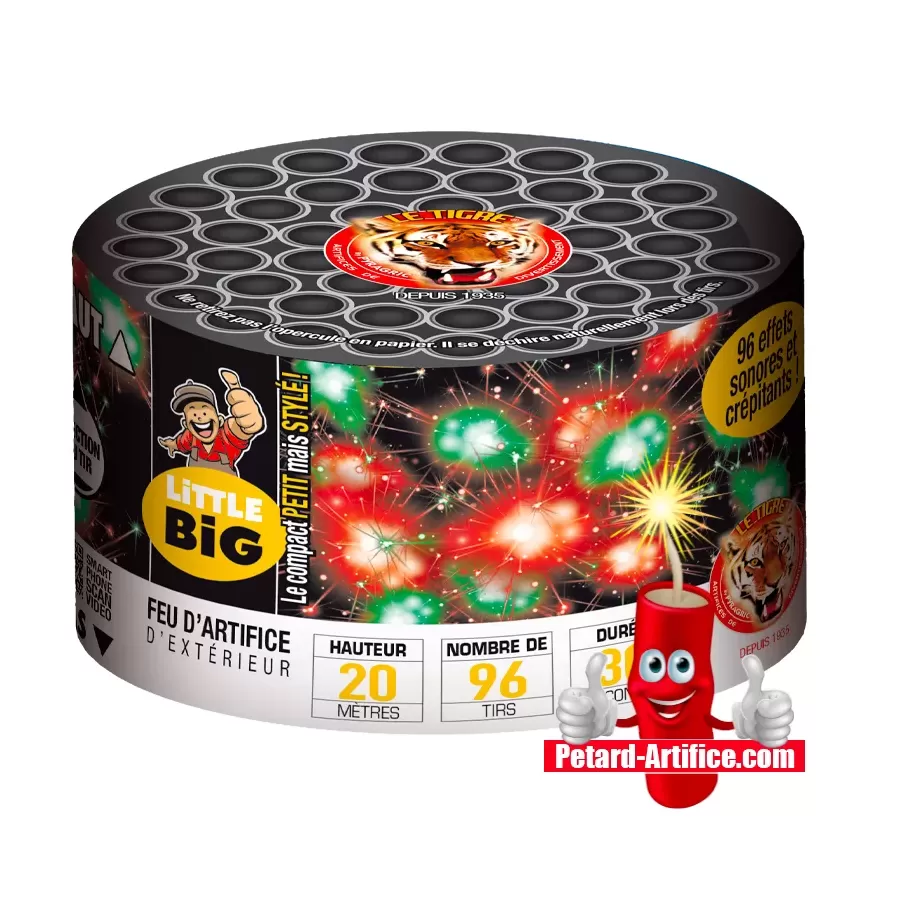 Planète Bleue - Caribbean
The Planète Bleue - Caribbean compact. A bright spectacle that will make you travel beyond the oceans. A fireworks display of 10 shots, for a colorful show filled with golden comets and palms. The Planète Bleue range, for a unique and sensational pyrotechnic show. Duration: 12 seconds. Caliber 20 mm
Garanties sécurité
Préparation sous 24 heures
Satisfait ou Remboursé 15 jours
Carribean: an elegant and golden firework for a sumptuous evening
The Carribean is a compact firework from Ardi's Planète Bleue range, designed for those who appreciate elegance and gold. With a duration of 12 seconds and 10 different shots, you will be transported into a universe of golden comet tails and golden palms. This product is particularly suitable for opening a refined and sumptuous pyrotechnic show, setting the tone for an unforgettable show. By starting your fireworks display with the Carribean box, all combinations are possible, as the gold color is universal and blends perfectly with all other tones.
The Carribean firework box has been designed for firework enthusiasts who want to start easily without breaking the bank, while offering maximum effect. Its excellent value for money will allow you to create a spectacle where gold will be omnipresent, simply by placing these shots between several other types of rockets or by combining them together. Perfect for a product launch party, a new project, or a themed party placed under the gold color, this kit symbolizes richness and opulence.
The possibilities offered by this kit are limitless, with only your imagination as the limit. Carribean Planète Bleue is here to bring dreams to the starry sky of a warm summer night, and you won't be able to resist the sparkle of its fireworks. Thanks to a unique ignition, using the Carribean compact firework is within everyone's reach and does not require any special skills. Lighting the Carribean is like opening a box of chocolates: the first one is magical and you always want more.
To add even more emotions to your spectacle, combine your Carribean compact with some cheap Roman Candles and offer your guests an unforgettable experience.
Data sheet
Catégorie :

F2

Matière active :

Paquet de :

Vente interdite :

- de 18 ans

Length

15 cm
10 other products in the same category: