-€21.00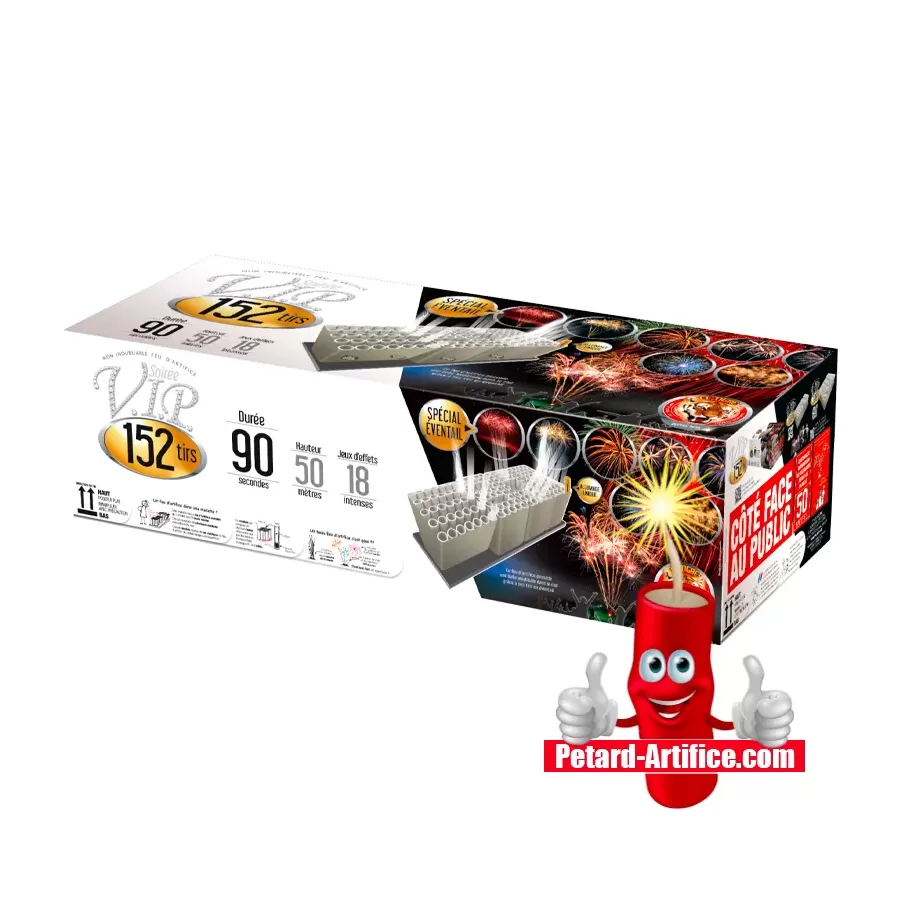 Fire Pack - 2+1 free
Save €21.00
€42.00
VAT included
The Ardi Fire Pack is a special pyrotechnic set composed of three fireworks, one of which is free, designed to impress your guests and leave a lasting impression. Whether you are preparing for a holiday, a national celebration, a birthday, or a wedding, this special set will allow you to create a memorable spectacle without breaking the bank. With a total of 33 successive departures and a stunning final explosion, the Ardi Fire Pack offers an affordable yet complete pyrotechnic show.
Garanties sécurité
Préparation sous 24 heures
Satisfait ou Remboursé 15 jours
Ardi Fire Pack - 2+1 Free
Our special Ardi Fire Pack is made for you if you are an individual, a professional, or even an association and you are looking to impress your guests during an outdoor festive event. Get this pyrotechnic package composed of 3 fireworks with one free and impress your guests while benefiting from an unbeatable price. Whether you are preparing a party for Christmas, New Year's Day, national day, a birthday, or even a wedding, this special package will allow you to make an impression without breaking the bank.
The best of pyrotechnics
It will entertain you and allow you to escape for a short moment. Close your eyes and imagine a green field, a pleasant night, and a clear sky. You are having a good evening, the atmosphere is there, and you are surrounded by people who are important to you. Then comes the time to amaze everyone with a surprise and colorful show. All you have to do is trigger the fireworks and let the magic happen, offering everyone a pure moment of escape. Get comfortable and enjoy a wonderful pyrotechnic show.
A firework of colors
Disconnect and enjoy the moment with your guests. Look up to the sky and admire a succession of white or golden blinking stars, red, blue, purple, and then a crackling brocade crown mingling with the stars that already naturally light up the dark night. Then, get ready for the highlight of the show: a stunning final explosion.
Cheap firework package
In total, enjoy 33 successive launches of the Ardi Fire Pack that will not give you time to get bored. The detonations associated with movements of lights will leave you and your guests speechless. The multiple colors and different effects of these fireworks will absorb you and transport you in no time. Offer a complete pyrotechnic show by adding other compact fireworks, the Antactic Blue Planet will do the job perfectly.
.
Data sheet
Catégorie :

F2

Matière active :

Paquet de :

Vente interdite :

- de 18 ans

Length

Diameter
10 other products in the same category: