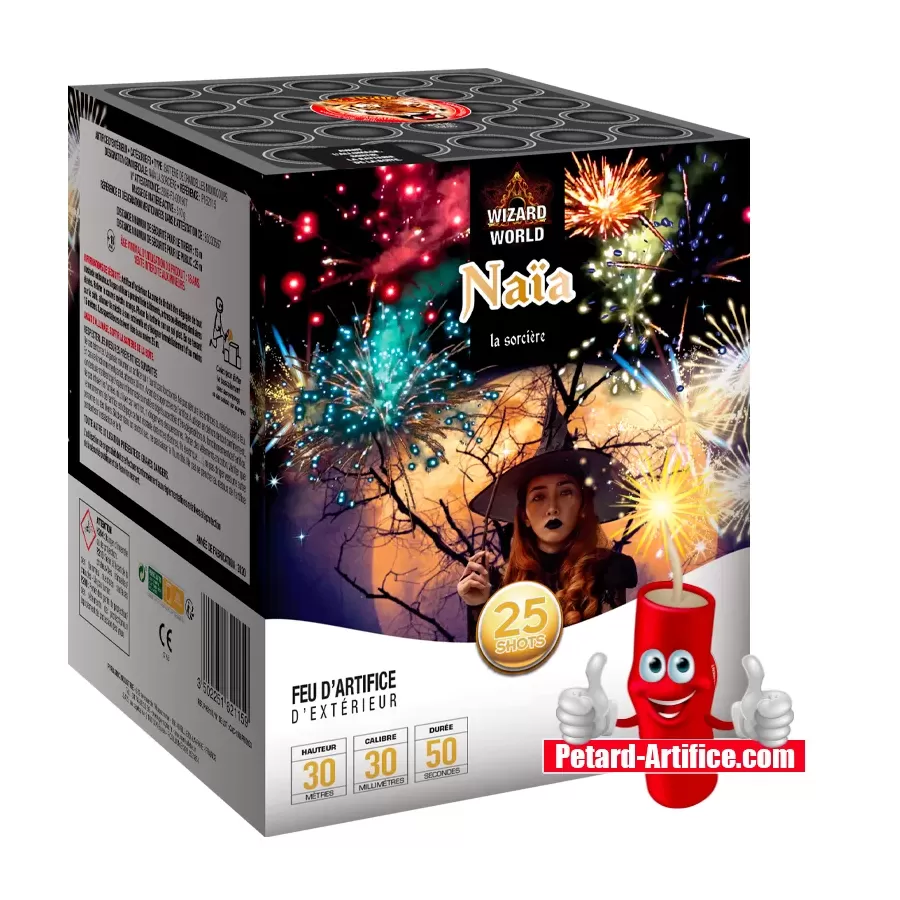 Pack of 11 Torpedo Rockets
This pack of Torpedo rockets from Ardi is perfect for lighting up the sky at your next fireworks display. With intense colors that don't disperse instantly, each rocket explodes in a generous shape. Tips for a successful show included. Easy to use with a small rod for planting them in the ground, these rockets will add dimension to your fireworks display.
Garanties sécurité
Préparation sous 24 heures
Satisfait ou Remboursé 15 jours
Pack of 11 Torpedo Rockets
This pack of eleven Torpedo rockets from the Ardi brand will allow you to light up the sky in a particularly spectacular way at your next fireworks display. Each rocket explodes in a generous shape with an intense color that does not disperse instantly. This selection also includes the best large caliber rockets from the brand with no less than 274 grams of active material. In this product you will find 4 Cross Fire rockets sparkling with a silver color that give a breathtaking illumination to the sky and 5 Bombardier rockets sparkling with a white color. Your sky will be illuminated as if it were daylight!
Tips for a successful pyrotechnic show
For an even more spectacular result, it is recommended to launch these rockets earlier in the show to ensure that the high altitude explosion does not mix with the smoke from previous launches. It would be a shame to spoil such a flash effect. The pack also includes a Torpedo rocket exploding in the form of a sparkling peony and finally a Torpedo rocket transforming into a green star. In order to surprise the spectators even more, it is also recommended not to use all these rockets at the same time but to mix your fireworks display with different types of products.
An easy-to-use and spectacular product
Assuming that the smoke from previous launches has dissipated, you can launch a Torpedo rocket between each candle launch, for example, or vary the pleasures by alternating the launch with Cannon Ball rockets. The neutral tone of silver and the sparkling effect also allow you not to be limited by the choice of other colors. On a practical level, these rockets are equipped with a small stem that facilitates their installation by planting them directly into the ground. This is an excellent product to give relief to your fireworks display and a luxurious character created by the sparkling explosion that is accompanied by a crackling sound.
Data sheet
Catégorie :

F2

Matière active :

Paquet de :

Vente interdite :

- de 18 ans

Length

Diameter
10 other products in the same category: