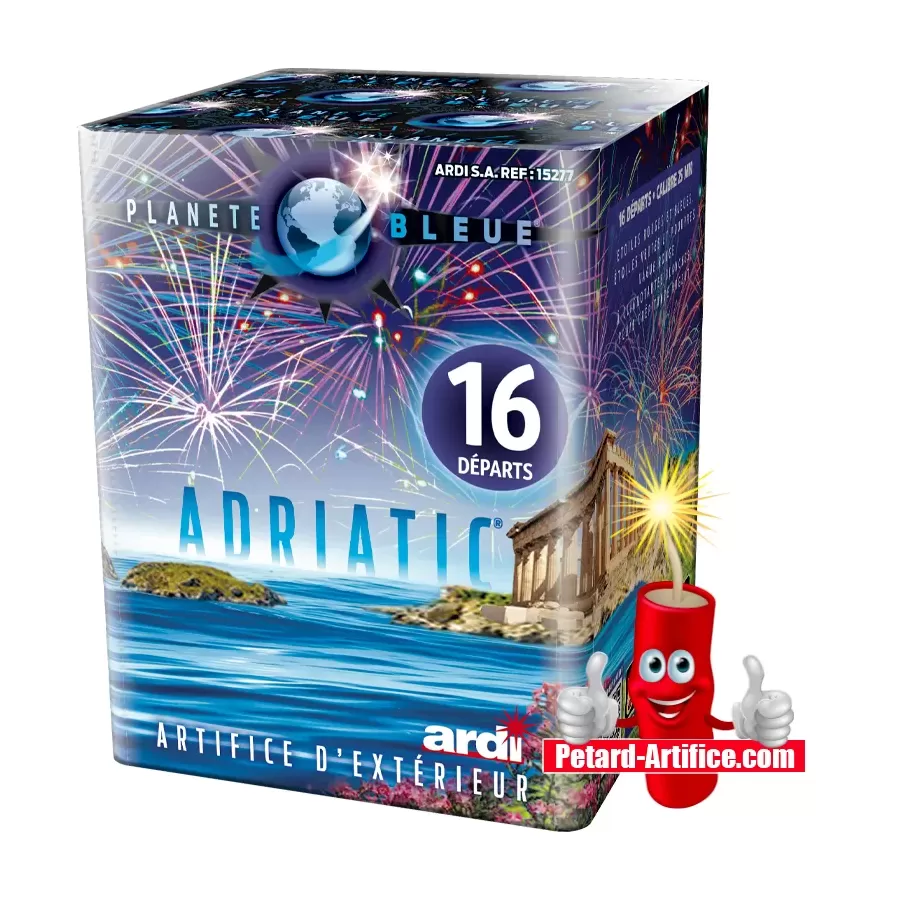 firecrackers - Bison 2
Available at the best firecracker shopping site. A great classic known to all, the powerful firecracker Tigre Bison 2 is one of the best ranges of firecrackers on the market. Indeed, the quality/price ratio of this product is more than satisfactory: its low price and power make it an essential product to mark the occasion.
Garanties sécurité
Préparation sous 24 heures
Satisfait ou Remboursé 15 jours
Bison 2 firecracker
The firecracker Bison 2 does not need to be introduced anymore: it speaks for itself. This "big" firecracker is well known to all amateur artificers who want to get an explosive atmosphere during their parties. Bison 2, like his little brothers (Bison Scorers 0, Super Bison and other firecrackers of the brand Tiger), contains very little explosive and is burning fast. With the firecracker Bison Tiger 2, get ready to dishevel your parties and other events with its explosive and powerful sound, perfectly imitating a real explosion. For even more thrills, the purchase of this firecracker at low prices is ideal. And for fireworks of quality, Zinnia rockets 1 will animate your festive nights.
.
Precautions of use
The Bison 2 firecracker is an outdoor device. Please observe a minimum safety distance of 8 meters. Place the firecracker one by one on the ground, light the wick at each end and move away immediately. Any other use for the firecrackers presents serious dangers. Keep your firecrackers out of the heat, in a clean, cool and dry place. Do not smoke nearby. It is recommended to wear protective gloves. Do not use in rainy weather.
Data sheet
Catégorie :

F3

Matière active :

1,5 grammes

Paquet de :

4 pétards

Vente interdite :

- de 18 ans

Length

11,2 cm

Diameter

1,9 cm
10 other products in the same category: