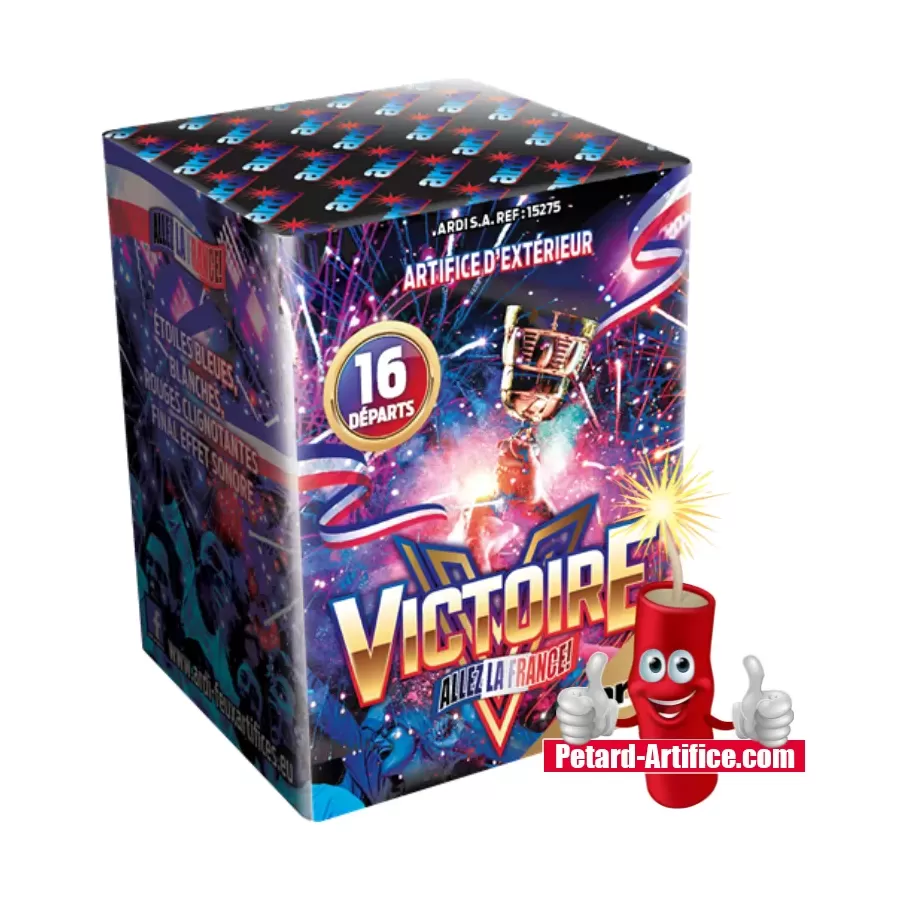 12 Whistling Jet Boom Rockets
The 12 Whistling Rocket Jet Boum are a must-have for any celebration, offering an impressive show with their distinctive whistling sounds. They add a festive and surprising touch to your event, leaving guests amazed.
Garanties sécurité
Préparation sous 24 heures
Satisfait ou Remboursé 15 jours
12 Whistling Jet Boom Rockets
An Unmissable Spectacle
The Whistling Jet Boom Rockets are a top choice for any celebration, offering an impressive spectacle with their surprising and fun sounds. They whistle throughout their trajectory before exploding with a loud bang, resembling the launch of the Ariane rocket. The show is astonishing and captivating, promising to leave your guests in awe. For an even richer experience, combine these fireworks with the Cyclamen Rockets.
Childhood Memories
We all remember the whistling rockets from our childhood, those cherished memories that endure. Often used during the July 14th evening while waiting for the grand fireworks display, these rockets are also perfect for birthdays, New Year's Eve, Valentine's Day, or simply for a fun evening with friends. With the Jet Boom Rockets, you are ready for a spectacular ascent towards the stars. And if you're considering an even bigger show, take a look at the Urban Spirit - Skyline compact.
Important Information
This product is subject to sales registry. Identification may be required for the purchase of this product. If you do not agree, please do not order this product. For more information, please click here.
Data sheet
Catégorie :

F2

Matière active :

NC

Paquet de :

Vente interdite :

- de 18 ans
10 other products in the same category: