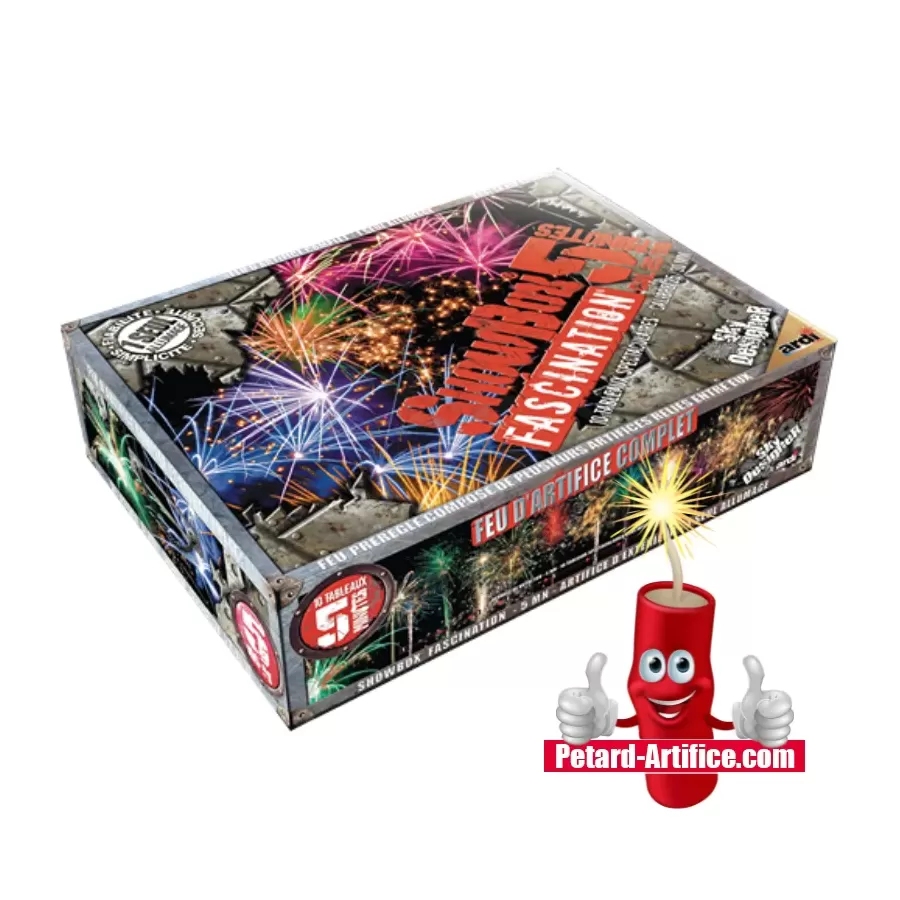 Compact SYBERIUS - l'enchanteur
The Magic World range is a promise of a fairy-tale show, and the compact Syberius - the Enchanter is no exception. With 16 launches of 29 mm caliber for a show at a height of 40 meters, 16 powerful shots with a dominant blue color. Fire pots, blue stars, and large Kamuro effects with gold or silver nets. Just light the fuse and let the magic happen.
Garanties sécurité
Préparation sous 24 heures
Satisfait ou Remboursé 15 jours
Compact SYBERIUS - the Enchanter
With its enchanting fairy-tale display and irresistible charm, the Compact Syberius is a true enchanter. With its 16 powerful shots, it will make the sky brighter. This firework display is visible from far away, as it can reach a height of 40 meters! In the middle of the evening, the sky becomes blue again. Many sparkling effects are added to it: pots of fire, big kamuro effects with gold or silver nets, blue stars, etc. With just one ignition, you can captivate your audience for 40 seconds of show. If you think this is a classic, know that this compact offers a true magic.
As part of the Magic World range, the Compact Syberius - the Enchanter will seduce all your guests with its wonderful effects. Blue, the color of conviviality and happiness, will light up the sky. The other colors create a real backdrop that will enhance the evening's spectacle. The practicality of this firework is also its advantage. Easy to set up, all you have to do is light the fuse and wait for the magic to happen. Whether you launch it at the beginning of the show, between two projections or at the end of the spectacle, this super-performing compact will always bring an amazing atmosphere to your audience.
Whether it's for a New Year's Eve party, a birthday, or a national holiday, this "toy" will surprise everyone, especially with the sound that accompanies the launch. One explosion ends so that another can begin, and so on. This basic principle of compact-type fireworks does not spare the Syberius - the Enchanter firework. Your audience will think that the big show is coming to an end when the first explosion has passed. Yet, to their great surprise, a series of explosions will occur for over 40 seconds! As a result, they will remain in place, waiting for other effects to spread throughout the universe. And if you want to prolong the pleasure of your guests, light up the Kormax Le Druide firework to prolong the magic.
.
Data sheet
Catégorie :

F2

Matière active :

Paquet de :

Vente interdite :

- de 18 ans

Length
10 other products in the same category: