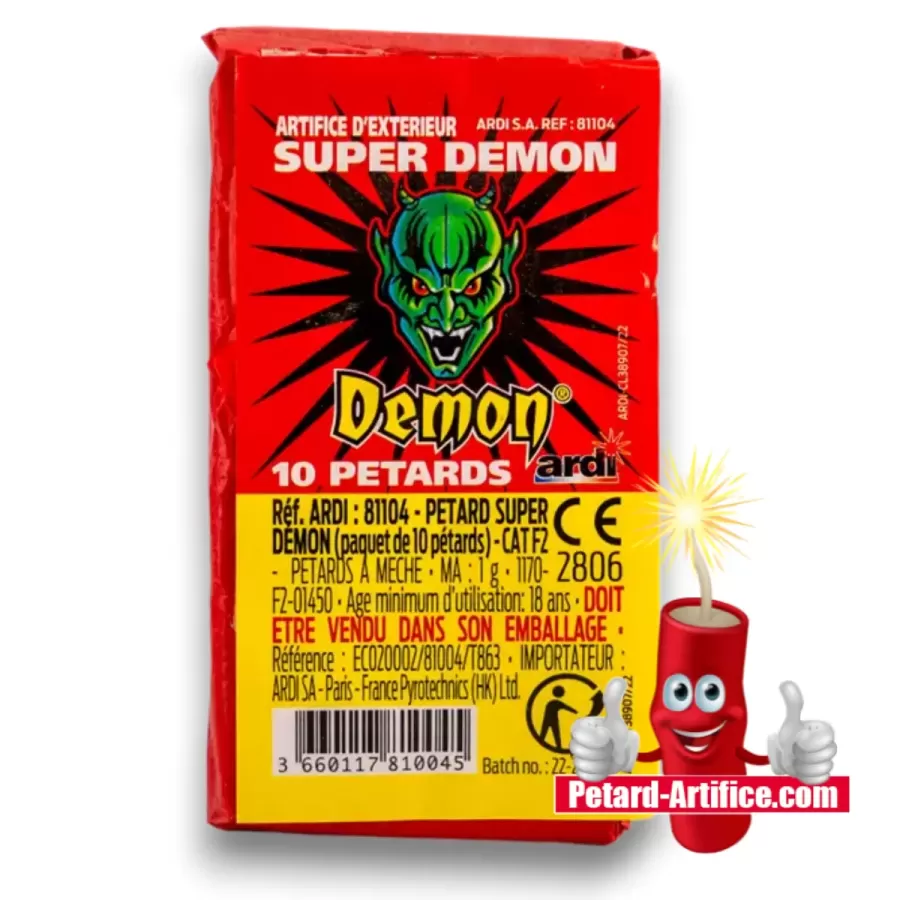 Compact Little Big - Tony
The Compact Little Big Tony is a compact firework that will add a touch of wonder to your special evenings. With its 96 multicolored balls that light up the sky for 40 seconds, it will captivate your guests. Easy to handle and offering breathtaking effects, it is ideal for creating a festive and magical atmosphere. Don't miss the opportunity to experience an unforgettable moment with the Compact Little Big Tony!
Garanties sécurité
Préparation sous 24 heures
Satisfait ou Remboursé 15 jours
COMPACT LITTLE BIG TONY
To finish your birthday, baptism, and wedding parties in style, nothing beats compact fireworks. The Little Big Tony from pyragric is a great example. It will amaze your guests with its multicolored stars that enchant the sky.
Illuminating the Sky
For an unforgettable and memorable evening, the compact Little Big Tony is the firework you need! It will light up the sky with colorful comets... You won't miss this surprising spectacle, even from a distance. It's perfect for making a lasting impression on your guests. With this compact firework, you'll discover a magical universe worthy of the greatest fairy tales.
A Moment to Share with Family and/or Friends
Little Big Tony will astonish everyone. With its incredible effects, it will bring joy to the eyes of both young and old. All attention, even from the neighbors, will be drawn to your event. No one will be able to take their eyes off this marvel that has taken over the sky. It's a true moment of poetry to be experienced with family or friends!
Features:
Dimensions: 6.5 x ø 12 cm
Number of shots: 96
Powder weight: 0.048 kg
A Sonorous Grand Finale
You haven't reached the end of surprises yet. Little Big Tony has a sonorous grand finale in store for you at the end of the display that will delight everyone! It will be the last thing etched in their minds - it must be marvelous and perfect. Your outdoor party will attract crowds, as it will be powerful and magnificent. Little Big Tony will take you on a journey through visual and sonic landscapes for a unique and unprecedented show. Thrills and goosebumps guaranteed! Complete your show with Tony's sibling, the sensational and explosive Little Big Jimmy.
Data sheet
Catégorie :

F2

Matière active :

Paquet de :

Vente interdite :

- de 18 ans

Length

Diameter
10 other products in the same category: