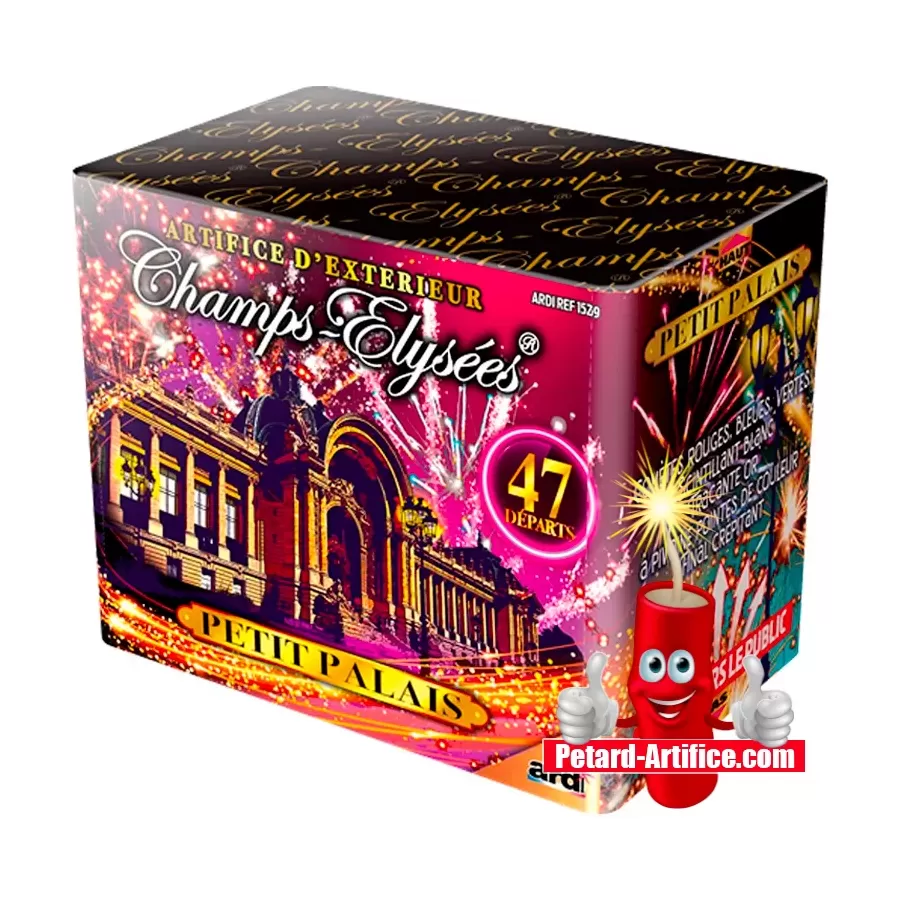 Firecracker DEMON XXLARGE
DEMON XX LARGE firecrackers, the package of 3 firecrackers for stunning sound effects. For recreational and festive use, the Demon XXL will make your guests jump. This huge firecracker goes up a notch in size and power, its dimensions in bottom one of the ideal devices for small frights between friends or enemies. Another cheap firecracker on the best online fireworks store.
Garanties sécurité
Préparation sous 24 heures
Satisfait ou Remboursé 15 jours
Demon Firecracker XX Large
Cheap firecrackers who make noise, the XXL Demon is certainly the firecracker for you. Manufactured in compliance with all CE standards in force by Vulcan International for ARDI, the Demon XXL firecracker has been designed for all adults who have kept a child's soul. Largely equivalent to the famous Bison 3 firecracker, the Demon XX Large is designed for explosions that resonate from several kilometers away. The Demon XX Large firecrackers could be used in the realization of the last Star Wars of the saga to scare the Jedi knights.
As usual, the XXL Demon Firecracker is sold at the best price on your official online firecracker sales website. Delivered in a package of 3 firecrackers, the XX Large Demon is undoubtedly the firecracker with the best noise / price ratio.
And if your neighbours are understanding, the detonations of the extra powerful Demon XXL firecracker will make your neighborhood floor tremble, as will its partner the Giga Demon firecracker. Needless to remind you not to throw the Demon XXL firecrackers at your neighbour's dogs in order to stop the continuous barking of the latter, please prefer the anti-barking collars The Demon XX Large firecracker is therefore one of the powerful firecrackers that will suit all festive and recreational uses.
.
Demon XXL Firecracker Safety Instructions
Follow the instructions on the XXL Demon Firecracker Package carefully. All firecrackers offered for sale on Petard-Artifice.com comply with the CE standard. Please respect a safety distance of 8 meters between the explosion site and you. Do not use firecrackers near flammable materials.
Data sheet
Catégorie :

F3

Matière active :

3 grammes

Paquet de :

3 pétards

Vente interdite :

- de 18 ans

Length

13,6 cm

Diameter

2,2 cm
10 other products in the same category: