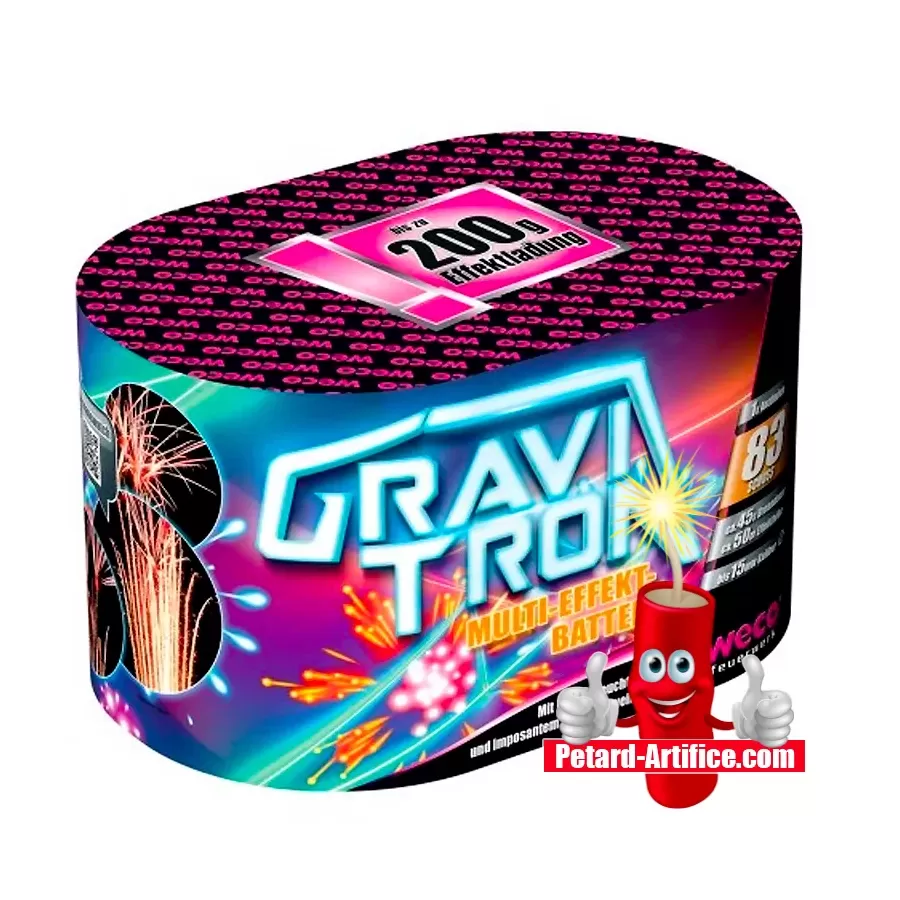 firecrackers - Lady Cracker
Lady Cracker firecrackers, the bag of 5 mini-chains of 24 firecrackers. Remember that. The mini firecrackers from your childhood are back at your cheap firecracker shopping site after a long absence. 5 chains of 24 mini-spooners for a machine gun effect that will make young and old jump. And even if the size of this firecracker can make people smile, it will surprise onlookers.
Garanties sécurité
Préparation sous 24 heures
Satisfait ou Remboursé 15 jours
Firecrackers - Lady Craker
Are you looking for firecrackers making a machine gun sound? We have the firecrackers you need: the Lady Craker machine guns will blow your mind! These firecrackers with machine gun wicks are in the form of 5 chains of 24 mini firecrackers for maximum noise. Don't trust their size, they're small but explosive! Lady Craker firecrackers are the perfect accessory for spending crazy parties with friends or family. Do you want to celebrate the New Year, a birthday, a special event, and make a lasting impression?
Whatever the event, Lady Craker firecrackers guarantee you a great atmosphere and a friendly and festive moment. Moreover, the firecracker is very easy to install: you can arrange it in the form of a circuit, and play with its shape to add dynamism to your event. Then, you will only have to admire the explosion, each firecracker bursting in turn: the sound of a machine gun, resounding, will make more than one jump! It will certainly impress your friends and family.
Beyond the sound aspect which is breathtaking, the explosion remains quite exceptional since it is of an unusual intensity and power. In short, Lady Craker firecrackers are the perfect accessory for a great festive moment: good mood and laughter guaranteed! So get started, and buy Lady Craker firecrackers now: crazy parties guaranteed! And if you're a big boom fan, the Bison 6 tiger firecracker is for you.
.
Safety instructions for Le Tigre firecracker - Lady Cracker
Follow the instructions on the Lady Cracker firecracker package carefully. All firecrackers offered for sale on Petard-Artifice.com comply with the CE standard. Please respect a safety distance of 8 metres between you and the site of the explosion. Do not use firecrackers near flammable materials.
.
Dimensions of a Lady Cracker firecracker
Length: 2.2 cm
Diameter: 0.3 cm
Data sheet
Catégorie :

F2

Matière active :

0,8 gramme

Paquet de :

5 pétards

Vente interdite :

- de 18 ans

Length

2,2 cm

Diameter

0,3 cm
10 other products in the same category: