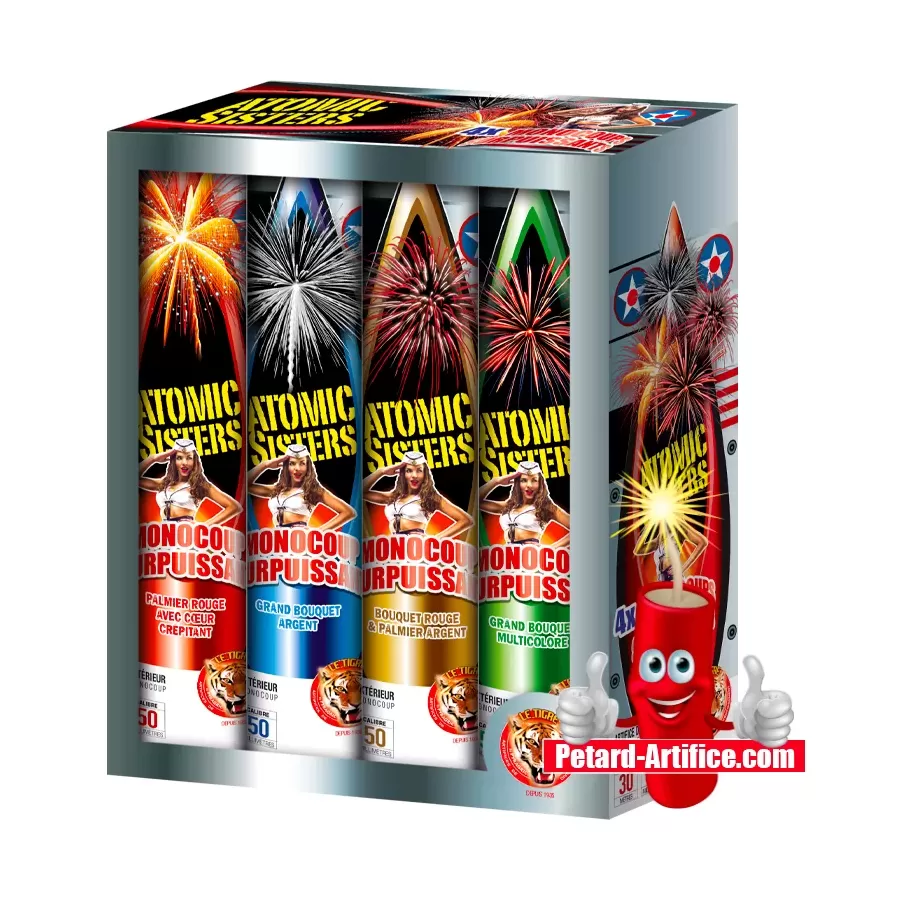 firecrackers - Mega Demon
The power of the detonation of the Firecrackers - Mega Demon rhymes with the skill put into their design. Behind this distracting hobby are engineering design offices, training centres and test laboratories that leave nothing to chance. CE certified, these inexpensive firecrackers are a real explosion of joy for grown-ups.
Garanties sécurité
Préparation sous 24 heures
Satisfait ou Remboursé 15 jours
Firecrackers - Mega Demon
Cheap firecrackers that are of a truly diabolical power. Can't wait for the night of Saint John's Day to test your latest pyrotechnic acquisition, which has been so highly praised? I named the firecrackers - Mega Demon with Flash composition for outdoor use of course. But why wait until June 23rd to take advantage of it?
Every beautiful summer evening that is coming could be a great opportunity to celebrate something, as well as to have fun with the magic of pyrotechnics. Do not hesitate to gather young and old, family and neighbours on a flat and relatively wide space, ensuring that everyone respects the regulatory safety distance of around 25 metres. Then it's up to you to light the hot night by lighting the firecrackers wick - Mega Demon, without forgetting to walk away from it for a dozen steps.
Firecrackers - Mega Demon are evil as much as possible. Everyone will be delighted with the experience you have given them and they will look forward to reliving this wonderful moment as soon as the following night falls. A tip: Make sure you replenish your firecracker stock - Mega Demon  before your fireworks store is robbed. Don't worry about the quality and rigor standards that are attached to this product.
Displaying the CE mark, the firecrackers - Mega Demon are mega secure. Community and national regulations guarantee that their use can be carried out with complete peace of mind. Vary the pleasures and effects by choosing the Demon Flying Firecracker
.
Firecracker safety instructions Mega Demon
Follow the instructions on the firecracker package Mega Demon. All firecrackers offered for sale on Petard-Artifice.com comply with the CE standard. Please respect a safety distance of 8 metres between you and the site of the explosion. Do not use firecrackers near flammable materials.
Data sheet
Catégorie :

F3

Matière active :

2,6 grammes

Paquet de :

4 pétards

Vente interdite :

- de 18 ans

Length

15 cm

Diameter

2,5 cm
10 other products in the same category: